November 14, 2023 at 9:10 a.m.
---
LINCOLNTON, N.C. - You must currently be registered with NC Works to be referred on any of our jobs. Go to www.ncworks.gov to register or update an existing registration. Job listings for all of North Carolina may also be accessed. Call NC Works Career Center, Lincolnton, 704.735.8035, or come to NC Works Career Center-Lincoln County, 529 N Aspen St., Lincolnton.
JOB FAIRS        
Employers are holding job fairs on various dates in the NCWorks Career Center-Lincoln. Please call for dates and times. Multiple manufacturing positions available.
NATIONAL ACCOUNT MANAGER    JOB NUMBER    12628089
Responsible for a designated territory with a focus on selling the Cosette product portfolio to a specific account base, with an end-goal of meeting or exceeding all assigned sales goals and key performance metrics. Lead the development and implementation of account plans with a cross-functional team approach, sound account strategies and tactics, and effective allocation of resources.
MAINTENANCE  JOB NUMBER  12624593
Diagnoses mechanical and hydraulic breakdowns on process or process support machines/ equipment (turning, forming, CNC, grinding, heat treat, etc.), plant equipment (compressors, waste treatment, boilers, chillers, HVAC, etc.), and facilities. Checks dimensions with electrical/electronic or mechanical measuring devices that may include micrometers, calipers, rule, masters, tape measure, and dial indicators.
JANITOR  JOB NUMBER 12631366
Daily cleanliness of warehouse and will require operation of an industrial sweeper and scrubber to keep the warehouse floors free of dust. Gather and empty trash from warehouse facility into dumpster/compactor. Clean 55-gallon warehouse trash cans as needed. Dust and detail clean racking, walls, stairs, doors, baler, compacter, etc. Compact surplus corrugated boxes in baler. Make boxes and dock work as needed.
BOXER   JOB NUMBER  1263097
Bring boxes and pallets prior to production and as needed throughout the day from the warehouse to the packing room. Assemble cases confirming the correct box used. Run boxes through the taping machine. Monitor code and quality of print on boxes assuring correct information displayed. Place boxes on pallets assuring proper count on each pallet. Record the time of each pallet and remove it from the packing room to the warehouse.
RESTAURANT MANAGER   JOB NUMBER 12630380
Build engaging relationships that lead to long-term, loyal customers. Coach and motivate your team to exceed your bakery-cafe's goals-for sales, speed of service, order accuracy, and cafe health. Train your team on food safety standards and ensure they are maintained. Hire and onboard new associates and provide ongoing training and development, including constructive feedback, as needed.
TRUCK DRIVER   JOB NUMBER  12618658
Loads, secures, transports, delivers, and unloads propane to and from specified Destinations. Provides exceptional customer service by supplying service information and answering inquires. Inspects vehicle and notifies supervisor of needed equipment, supplies, or routine maintenance. Maintains compliance with all DOT requirements.
ASSOCIATE BUYER JOB NUMBER 12629359
Data entry of Purchase orders, requests for quotations, and other purchasing documents. Process requisitions within the scope of authority and assuring compliance of procedure, policy and rules. Assure appropriate approvals required are present. Source and purchase products and services that support the overall cost improvement / containment goals of the organization.
PACKAGING OPERATOR JOB NUMBER 12631062
Perform filling and packaging operation. Verify line clearance, bulk product and literature to prevent product/literature mix-up. Operate and set up filter, cartoner and labeler and accurately perform all quality checks and documentation per company SOP's, SOF's and cGMP's. Release line by following all process instructions, completing documentation, and performing accurate calculations in the packaging records.
SCHOOL SYSTEM JOBS         
A local school system is filling positions for the upcoming school year. There are many different positions available.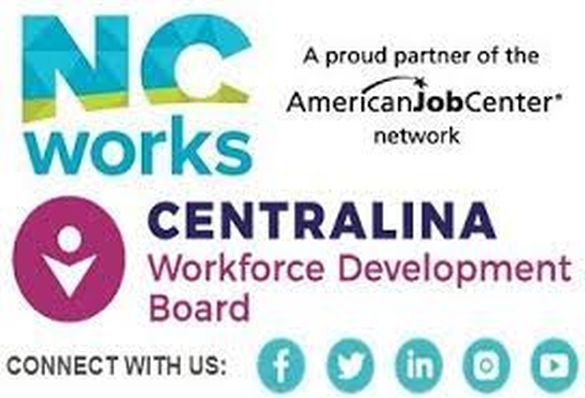 The Lincoln Herald covers the news of Lincolnton, Denver, Cherryville, Maiden, Alexis, Stanley, High Shoals--all of Lincoln County and neighboring Gaston, Catawba and Cleveland counties. We provide news, sports, obituaries, community events and much, much more! The Lincoln Herald also publishes birthday, anniversary, wedding and engagement announcements and some classified ads for individuals absolutely free...and reading the Herald is also FREE!  E-mail us at [email protected] to submit your Story Ideas, Events or FREE Classifieds! Also contact us about our great advertising packages!
---
---