November 18, 2023 at 3:32 p.m.
---
CROUSE––After a few years of hibernation, the Crouse Christmas Parade is back.
It will be held, rain or shine, Dec. 16 at 6 p.m. The line-up for entrants begins at 5 p.m. at the intersection of Swanson Road and Crouse School Road (GPS address: 3580 Crouse School Road in Crouse, N.C. 28033). 
That's the word this week from Mona Ramsey of Crouse. A noted historia
Mona Ramseyn, Ramsey is well known for her work with the Crouse Community History and Photographic Project.
As she explained, this year's event will truly light up the night, quite literally, and it will tie in with the overall Christmas excitement in Crouse. Being an after-dark affair, the parade will showcase floats festooned with the brightest of lights.
"The Crouse Fire Department did a wonderful job sponsoring the Crouse Fourth of July Parade," Ramsey said, "and we know that they will do the same with their sponsorship of the Crouse Christmas Parade!"
Speaking of bright Christmas lights, she added that the parade entrant with the brightest and tackiest decorated entry would be presented "The Clark Griswold Award." This refers to the Chevy Chase character of the same name in Christmas Vacation: an overworked suburban dad who just didn't know when to stop lavishly over-decorating his home for Christmas.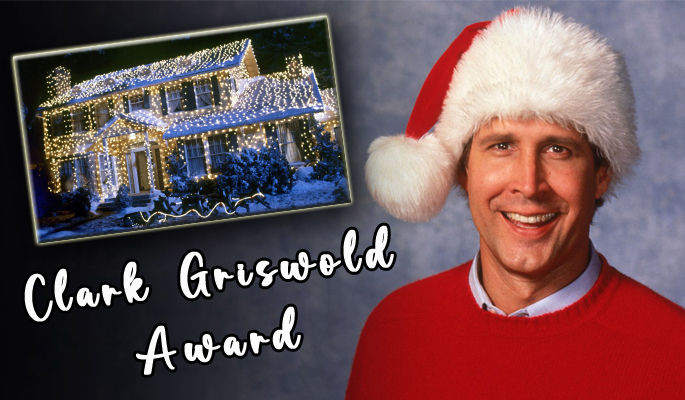 "This 'Light Up the Night' Parade, the Crouse United Methodist Church Community Tree and the community 'Magic of Lights' display will give Crouse a magical glow!" Ramsey enthused.
She continued that utility poles along Old NC-150 will be decorated with festive Christmas wreaths: a wonderful addition to this section of the parade route. Spectators are welcome at the parade, and interested churches, organizations or individuals are urged to bring golf carts, tractors with trailers, floats, lawn-mowers with trailers, classic cars, trucks, four-wheelers, bicycles, floats, goats, horses with wagons or buggies and horses with riders.
If you are interested in being in the parade, stop by the Crouse Fire Department, located on Old NC-150 West, to sign the necessary entry form.
"We ask that all participants adhere to the proper safety attire and equipment required to operate their vehicles," said Ramsey. "It will be necessary for all entrants to sign entry forms either prior to or during the line-up to participate in the parade. The entry forms may be picked up in advance.
"Please note," she added, "we request no throwing of candy or small items to the public. It is recommended that you have walkers along the route to hand out candy and information."
Ramsey continued that the Christmas parade is sure to be a crow-pleaser.
"Be creative," she said. "Decorate your entry with a Christmas theme. The more lights, the merrier. Or use your imagination, and join in the fun! Everyone simply shows up and the fun begins. We anticipate the largest crowd ever to view the parade. If you are looking for good, old-fashioned family fun, we think you will find nothing better than visiting downtown Crouse for the Crouse 'Light Up the Night' Christmas Parade!"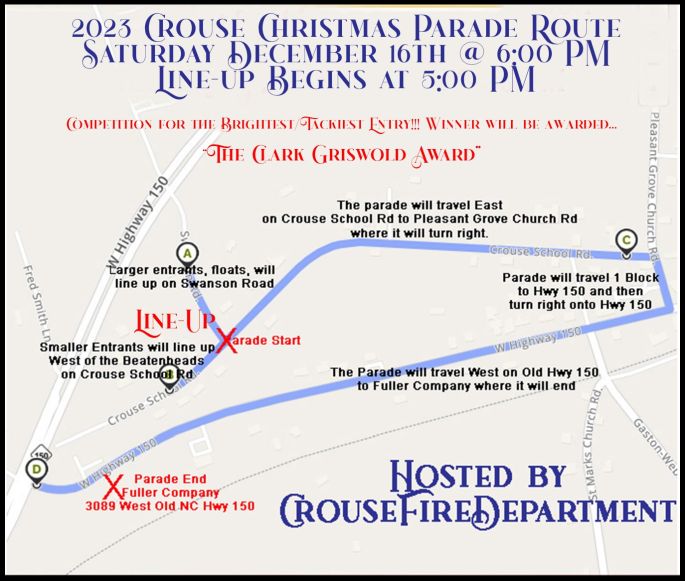 The Lincoln Herald covers the news of Lincolnton, Denver, Cherryville, Maiden, Alexis, Stanley, High Shoals--all of Lincoln County and neighboring Gaston, Catawba and Cleveland counties. We provide news, sports, obituaries, community events and much, much more! The Lincoln Herald also publishes birthday, anniversary, wedding and engagement announcements and some classified ads for individuals absolutely free...and reading the Herald is also FREE!  E-mail us at [email protected] to submit your Story Ideas, Events or FREE Classifieds! Also contact us about our great advertising packages!
---
---