November 19, 2023 at 8:20 a.m.
---
LINCOLNTON, N.C. - You must currently be registered with NC Works to be referred on any of our jobs. Go to www.ncworks.gov to register or update an existing registration. Job listings for all of North Carolina may also be accessed. Call NC Works Career Center, Lincolnton, 704.735.8035, or come to NC Works Career Center-Lincoln County, 529 N Aspen St., Lincolnton.
JOB FAIRS        
Employers are holding job fairs on various dates in the NCWorks Career Center-Lincoln. Please call for dates and times. Multiple manufacturing positions available.
MATERIAL HANDLER    JOB NUMBER    12634667
Get prescribed pack or hooks from rack storage area and hang on paint chain hooks according to spacing prescribed for specific parts. Hang parts to be painted on racks in pre-established multiples. Remove painted parts from chain at unload station and stack or stand on racks in position and multiples for banding for storage or shipment. Work in teams of two, with each racker handling on end of beams, uprights or other parts to be painted or unloaded.
CHEMICAL PROCESSOR    JOB NUMBER    12634606
Cleaning and sanitization of Compounding equipment such as Tanks, Mixers, Pumps and other ancillary equipment. Weighing of raw materials as specified by the Master Batch Formula. Documenting information completely and accurately and reviewing documentation thoroughly. Maintain Good Manufacturing Practices, Good Documentation Practices, and compliance in Safety and SOP Training.
JANITOR    JOB   NUMBER    12631366
Daily cleanliness of warehouse and will require operation of an industrial sweeper and scrubber to keep the warehouse floors free of dust. Gather and empty trash from warehouse facility into dumpster/compactor. Clean 55-gallon warehouse trash cans as needed. Dust and detail clean racking, walls, stairs, doors, baler, compacter, etc. Compact surplus corrugated boxes in baler. Make boxes and dock work as needed.
BOXER  JOB   NUMBER  12630979
Bring boxes and pallets prior to production and as needed throughout the day from the warehouse to the packing room. Assemble cases confirming the correct box used. Run boxes through the taping machine. Monitor code and quality of print on boxes assuring correct information displayed. Place boxes on pallets assuring proper count on each pallet. Record the time of each pallet and remove it from the packing room to the warehouse.
RESTAURANT MANAGER   JOB   NUMBER    12630380
Build engaging relationships that lead to long-term, loyal customers. Coach and motivate your team to exceed your bakery-cafe's goals-for sales, speed of service, order accuracy, and cafe health. Train your team on food safety standards and ensure they are maintained. Hire and onboard new associates and provide ongoing training and development, including constructive feedback, as needed.
FACILITY OPERATOR   JOB NUMBER    12633980
Performs scheduled plant inspections and serves as Operator in Responsible Charge of assigned systems. Monitors gauges, meters and control panels; and controls variations and operating conditions of the treatment process; records readings. Maintains all records pertaining to production, maintenance and treatment as required including reading charts, flow meters, and gauges to detect equipment malfunctions.
ASSOCIATE BUYER   JOB   NUMBER    12629359
Data entry of Purchase orders, requests for quotations, and other purchasing documents. Process requisitions within the scope of authority and assuring compliance of procedure, policy and rules. Assure appropriate approvals required are present. Source and purchase products and services that support the overall cost improvement / containment goals of the organization.
PACKAGING OPERATOR  JOB NUMBER  12631062
Perform filling and packaging operation. Verify line clearance, bulk product and literature to prevent product/literature mix-up. Operate and set up filter, cartoner and labeler and accurately perform all quality checks and documentation per company SOP's, SOF's and cGMP's. Release line by following all process instructions, completing documentation, and performing accurate calculations in the packaging records.
SCHOOL SYSTEM JOBS         
A local school system is filling positions for the upcoming school year. There are many different positions available.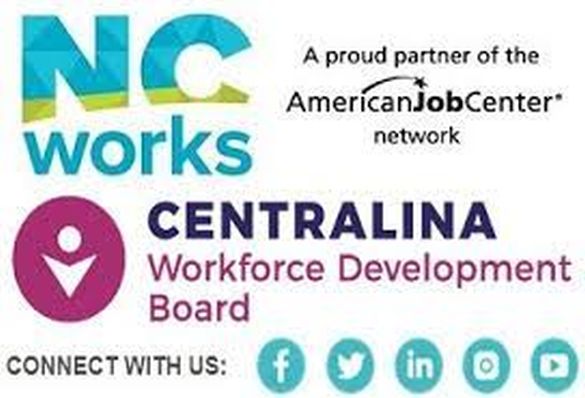 The Lincoln Herald covers the news of Lincolnton, Denver, Cherryville, Maiden, Alexis, Stanley, High Shoals--all of Lincoln County and neighboring Gaston, Catawba and Cleveland counties. We provide news, sports, obituaries, community events and much, much more! The Lincoln Herald also publishes birthday, anniversary, wedding and engagement announcements and some classified ads for individuals absolutely free...and reading the Herald is also FREE!  E-mail us at [email protected] to submit your Story Ideas, Events or FREE Classifieds! Also contact us about our great advertising packages!
---
---