September 8, 2023 at 7:58 p.m.
---
LINCOLNTON, N.C. - The Lincoln County Sheriff's Office Citizen's Academy participants learned about crime scene processing, during their third week of the LCSO Citizen's Academy program. 
Lincoln County Sheriff's Office Detective Dylan Houser and Detective Kelsey Harrington explained to the class about different tools used to process crime scenes and law enforcement considerations at crime scenes.
Participants observed and assisted with processing a mock crime scene, giving them an up-close look at how these scenes are documented, photographed, searched, and how evidence is collected.
Each participant had the opportunity to make their own shoe impression, using a foam mold, which they cast with dental stone. This gave them the chance to see how impressions, such as shoe or tire impressions, are collected as evidence at a crime scene. A demonstration was also given on the collection of latent fingerprints, including a discussion on how latent fingerprints can be lifted from various surfaces.  
Next week, the Citizen's Academy will learn about the use of force as it relates to law enforcement duties. Anyone who has information on a crime is asked to call the Lincoln County Sheriff's Office (704-732-9050), Lincoln County Communication (704-735-8202), or CrimeStoppers (704-736-8909).  All tips are investigated.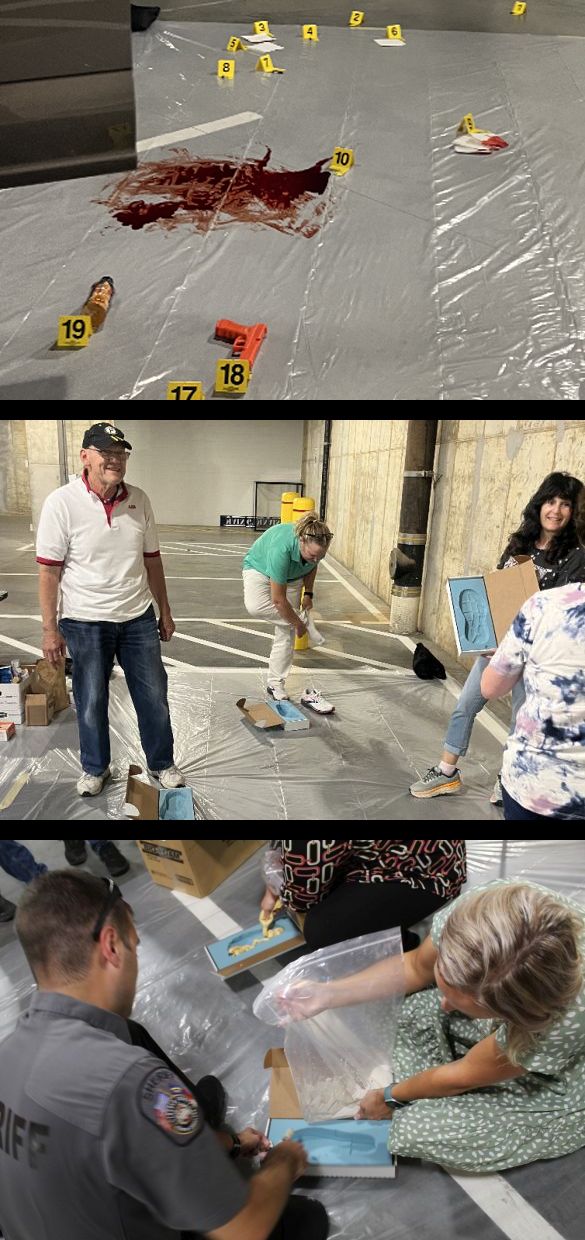 The Lincoln Herald covers the news of Lincolnton, Denver, Cherryville, Maiden, Alexis, Stanley, High Shoals--all of Lincoln County and neighboring Gaston, Catawba and Cleveland counties. We provide news, sports, obituaries, community events and much, much more! The Lincoln Herald also publishes birthday, anniversary, wedding and engagement announcements and some classified ads for individuals absolutely free...and reading the Herald is also FREE!  E-mail us at [email protected] to submit your Story Ideas, Events or FREE Classifieds! Also contact us about our great advertising packages!
---
---