September 12, 2023 at 2:04 a.m.
Guest Columnist
Don't Miss Carole King Musical At Green Room This Weekend
Remaining performances are at 7:30 p.m. Sept. 15 and 16 and 3 p.m. Sept. 17.
---
Attention music lovers: you have just a few more chances to see Beautiful at the Green Room. I caught this musical last weekend and was blown away.
The production, sponsored by Catawba Valley Health System, is one of the most enjoyable performances I've ever seen on the Newton stage.
Local singer Carol Anne Hartman nails Carole King, portraying the singer-songwriter's rise to stardom in the '60s. Backing Hartman and the rest of the cast is her musical director/conductor husband Jeff, who kept those golden hits coming.
If you're a Baby Boomer—and even if you're not—you already know the score.  Songs such as "One Fine Day," "Will You Love Me Tomorrow," "Take Good Care of My Baby" and "Locomotion" were all co-written by King and her collaborator-turned husband Gerry Goffin (Corey Knighton).
Being in the audience is like watching a live jukebox. Cast members portray Neil Sedaka, the Drifters, The Shirelles, Righteous Brothers, Little Eva, The Chiffons, Maurice Williams, Gene Vincent and more.
Action focuses on the Brill Building, a cluster of offices and studios that housed the pop music industry from the time after Elvis left for the Army in 1958 and The Beatles who first appeared at the Ed Sullivan Theatre a few blocks away in 1964.
Woven into the story are King and Goffin's friends and competitors, Cynthia Weil (Holley Dagenhardt) and Barry Mann (Lucas DeVore).  Their compositions offer a fun musical counterpoint, with the likes of "On Broadway" and "Walking in the Rain."
Some may know Mann from the novelty song he co-wrote with Goffin, "Who Put the Bomp (in the Bomp Bomp Bomp)" that lit up car radios in 1961. Mann and Weil went on to pen "We Gotta Get Out of This Place," a song that came to personify the Vietnam era.
But Beautiful isn't all fun and dancing. The script explores the intertwined relationships of both songwriting couples, Goffin's battle with mental illness and the friction that led to the breakup of Goffin and King's marriage.
 The song "Beautiful" was first released on King's 1971 album, Tapestry.  It topped the charts in my junior year in high school. Like millions of other fans, I bought the album with the cover shot of Carole in bell-bottom jeans, sitting with a cat on a window seat.  It was the height of coolness.
At the time I didn't know that the 29-year-old had already been in the business more than half her life. Her pensive, soft rock solos were a departure from the danceable fodder of the early years, but it was a winning turn. Tapestry became one of the best-selling albums of all time.
I could rave on, but you get the idea. The Green Room has hit a home run with Beautiful. Great material and script, yes, brought to the Newton stage by a stellar cast, incredible musicians and a host of technicians and other backstage talent.
Remaining performances are at 7:30 p.m. Sept. 15 and 16 and 3 p.m. Sept. 17.  To purchase tickets, please go online at
https://www.thegreenroomtheatre.org
---Tammy Wilson lives near Newton. Her book Going Plaid in a Solid Gray World, based on past newspaper columns, will be featured at the Redhawk Publications Book Fair, 10 a.m. -2 p.m. Sept. 30 at Catawba County Library, Newton. Contact her at [email protected]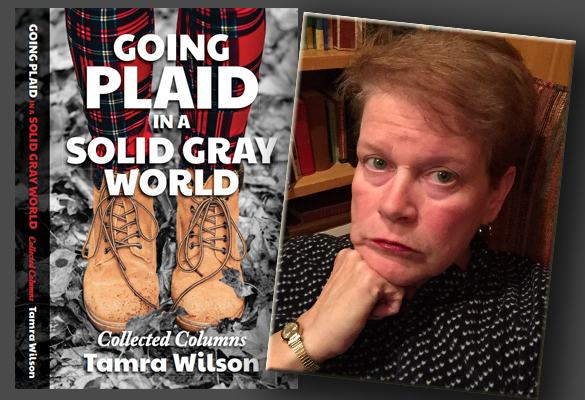 The Lincoln Herald covers the news of Lincolnton, Denver, Cherryville, Maiden, Alexis, Stanley, High Shoals--all of Lincoln County and neighboring Gaston, Catawba and Cleveland counties. We provide news, sports, obituaries, community events and much, much more! The Lincoln Herald also publishes birthday, anniversary, wedding and engagement announcements and some classified ads for individuals absolutely free...and reading the Herald is also FREE!  E-mail us at [email protected] to submit your Story Ideas, Events or FREE Classifieds! Also contact us about our great advertising packages!
---
---