September 14, 2023 at 6:25 a.m.
Police Chase Ended in Fatal Wreck
No charges yet filed after police cruiser chasing motorcycle hit minivan Friday night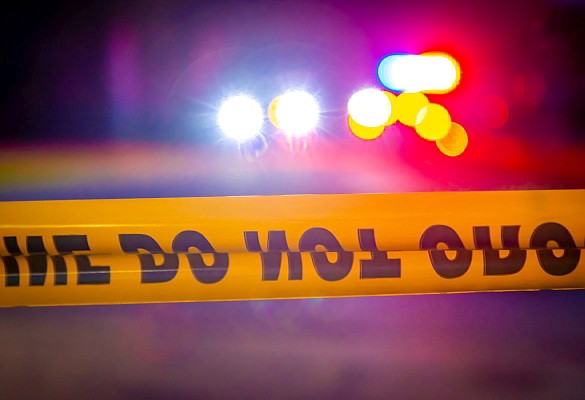 ---
There have been multiple fatal accidents in our area recently involving motorcycles.  
On Saturday September 2nd, a Cherryville man died when his motorcycle ran off the Old Lincolnton-Crouse Road.  He was killed when he was thrown into a utility pole.
On Tuesday September 5th, a Connelly Springs man was thrown into a tree stump and killed when his cycle ran off Zion Church Road south of Hickory.
On Thursday September 7th a Vale man died when his motorcycle entered the intersection of Catawba Valley Blvd. and Startown Road and was struck by a pickup truck.
This time was different.
On Friday night September 8th, Hickory Police were attempting to stop a motorcycle on US 70.  During the pursuit, a Police Department Ford Explorer, traveling west on US 70, entered the intersection with 13th Street SW and struck a 2011 Honda Odyssey traveling south through the intersection.
The 11 PM accident cost the lives of a mother and her 12-year-old son.  She was the driver and he the lone passenger in the minivan struck by the police vehicle.  Michael Lail died from his injuries at Atrium Health's Wake Forest Baptist Brenner Children's Hospital on Sunday September 10th. His mother, Cynthia Nicole Lail, 38, of Hickory, succumbed to her injuries at the scene.
The officer driving the police vehicle, Atia Mohamed Shamseldin, 24, was transported to Catawba Valley Medical Center with minor injuries.  His passenger, Matthew Lee Wendell, 21, was also taken to Catawba Valley Medical Center with only minor injuries.  Wendell was identified as a Hickory Police Dept. applicant.  
Shamseldin was placed on administrative leave pending further investigation.  
Hickory Police issued a news release that said the officer was attempting to stop a motorcycle for careless and reckless driving and failing to display a license plate.
Hickory Police Dept. policy leaves the option to pursue up to the officer, saying he or she should weigh the importance of apprehending suspects against the risks associated with vehicle pursuits including dangers to uninvolved bystanders or motorists as well as the officer and suspect.  The policy doesn't forbid beginning a chase when another person is in the police vehicle.  
 A neice of Cynthia Lail has set up a GoFundMe page (Cynthia Fox and Michael Lail) to help pay for funeral expenses.
The motorcycle involved did not stop and fled the scene according to Hickory Police. Anyone with information regarding the identity of the motorcyclist is asked to contact the NC State Highway Patrol or the Hickory Police Department.
---
---