ARTS & CULTURE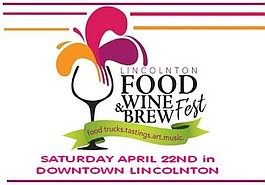 UPDATE: The Downtown Development Association's 2023 Food, Wine & Brew Fest in downtown Lincolnton has now been postponed until Sept. 23rd.
---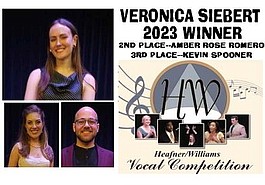 Veronica Siebert, a mezzo-soprano from Winston-Salem, was the 2023 winner at the Heafner-Williams Vocal Competition held Saturday & Sunday (March 25th & 26th) at the Lincoln Cultural Center. Amber Rose Romero won second place, and third place in the 11-contestant event was won by Kevin Spooner.
---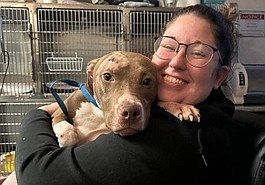 Avilés brings more than 12 years of animal services welfare experience to the table. She has initiated and implemented lifesaving programs for two municipal animal shelters in North Carolina.
---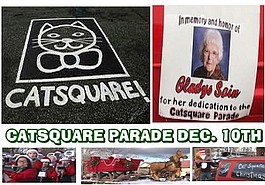 Christmas parades this weekend include Denver (12:30), Kings Mtn. (3 PM) and Gastonia (5 PM) Saturday (Dec. 3rd). Next week, Cramerton has its parade on Tuesday (Dec. 6th). Cherryville's parade will be Saturday morning (Dec. 10th) at 10:30. On that Saturday afternoon at 1:00, it's the Catsquare Christmas Parade.
---
'Tis the season--for parades and other Christmas-related events.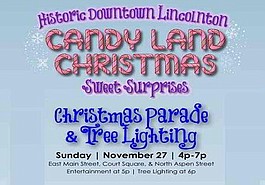 Thursday is Thanksgiving Day. You didn't need us to tell you that. Friday is what is known as Black Friday; Saturday is Small Business Saturday. Holiday parades continue this weekend--the Maiden parade on Saturday & Lincolnton's Christmas parade on Sunday.
---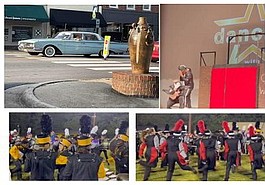 Saturday was an evenful day in Lincolnton. The annual Cruisin' for a Cause was held downtown and the Band Preview at LHS Stadium featured all four Lincoln County Schools high school bands. The Dancing With Our Stars competition was held Saturday night at the Citizens Center.
---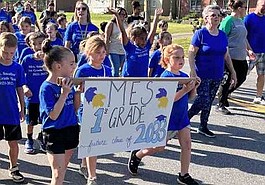 Maiden Elementary students and staff resumed their annual "March for Success" this morning (May 19, 2022) after a three-year hiatus due to COVID.
---
Lincoln County Commissioners approved the County Budget for fiscal 2022 Monday evening (June 7th). The budget increases the property tax rate to 61.9 cents (per $100 valuation)--up two cents from this year.
---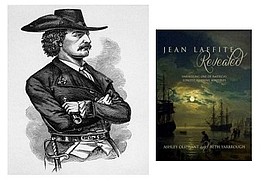 It began with a book; now the legend of Jean Laffite, who may (or may not) have been buried in Lincolnton, is the impetus for a new historical group.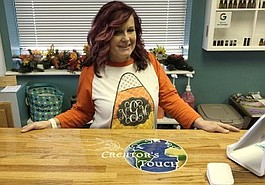 "Come and join us in paint and fun!" That's how local artist and businesswoman Nancy Guy recently put it. Guy is the owner-operator of Creator's Touch Paint Studio in Lincolnton.
---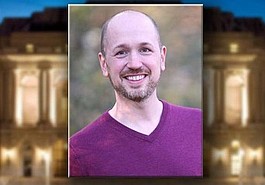 The prestigious San Francisco Opera Center has tapped the noted and dynamic baritone to be its general manager, a newly created post, effective in January, according to Opera News this week.
---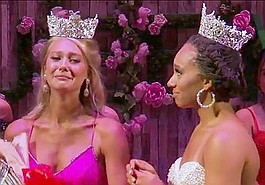 The Lincoln County Apple Queen for 2020 is Ava Eileen Parnell, a senior at North Lincoln High School.
---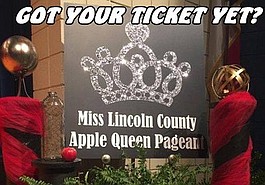 The BPW's annual Miss Lincoln County Apple Queen Pageant will happen Saturday night (Aug. 8th) at the Lincoln Cultural Center. Because of the COVID-19 pandemic, the audience won't be there--they'll be watching online.
---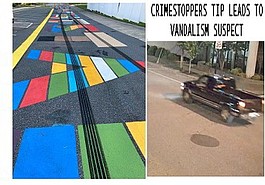 A CrimeStoppers tip led Lincolnton Police to a 17-year-old who admitted being responsible for the vandalism to the North Poplar Street mural.