BIRTHDAY ANNOUNCEMENTS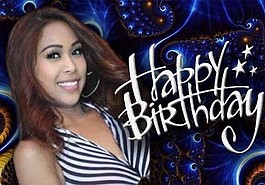 Today is Remy's 43rd Birthday! Let's all wish her a Happy Birthday!
---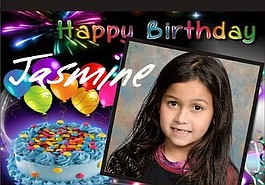 On the night you were born, the moon smiled with such wonder that the stars peeked in to see you.
---
---
---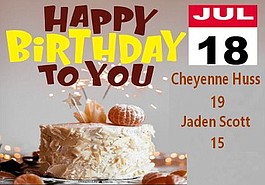 Cheyenne Huss will be turning 19. Jaden Scott will be 15. Their family loves them both very much, and sends Happy Birthday wishes for the best birthday ever…
It's a weekend for celebrating! America's birthday happens Sunday July 4th. On Saturday, family and friends will gather off Laboratory Road to celebrate the birthday of Juanita C. Dysart.
---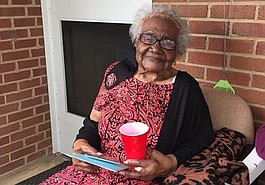 Mrs. Amanda Bynum, who has lived on E. Pine St. in Lincolnton since 1993, was born 100 years ago in eastern Lincoln County. She celebrated her 100th birthday on Tuesday (May 18th).
---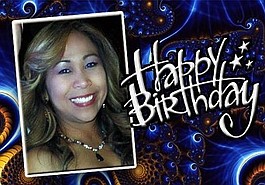 Today is Remy's 41st Birthday! Let's all wish her a Happy Birthday!
---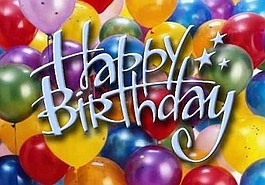 Let's raise a glass and make a toast in honor of Wayne's birthday!
---
---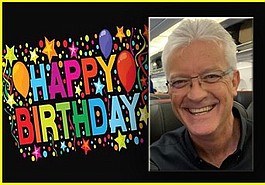 Wishing Allan Carter a very Happy Birthday!
---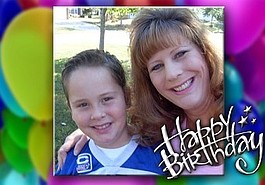 Wishing a very HAPPY 19th Birthday to you... my cool and handsome son.
---
Had it been a normal year, the family get-together to celebrate Ms. Essie Foster's 102nd would have been different, but despite the pandemic and restrictions on visiting, relatives of the centenarian celebrated her birthday June 27th at Lincolnton Rehabilitation Center.
---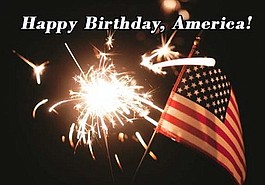 This definitely won't be your typical Fourth of July. Most parades have been cancelled; some fireworks shows, as well. Even family get-togethers may be limited due to concerns about the coronavirus.