BIRTH ANNOUNCEMENTS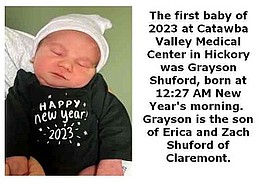 Rowyn Lovingood was the New Year's Baby for Gaston County--born at 4:48 Sunday afternoon (Jan. 1st) at CaroMont Regional Medical Center in Gastonia. Rowyn's parents, Seth & Cassidy Lovingood are Lincoln Countians.
---
We reported in a separate article on the first baby of the new year in our area born in Cleveland County; and the article featured a photo of the New Year's baby from Meckleburg County provided by Atrium Health. We asked for--and they provided--info and a photo of the first …
---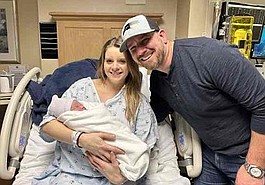 Atrium Health welcomed several New Year's babies across the greater Charlotte region; the first of them born at 12:09 AM Sunday in Cleveland County.
---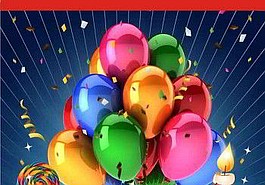 ---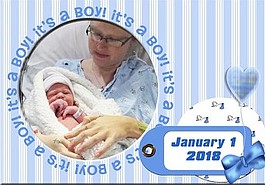 Waylon Conley Miller was born January 1, 2018 at 1:49 p.m. at Carolinas HealthCare System – Lincoln to Virginia Anthony and Johnathan Miller of Maiden, N.C.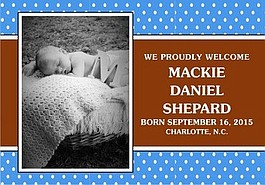 Mackie Daniel Shepard was born to Jessie and Brook Scronce Shepard of Lincolnton on September 16, 2015. Congratulations to the happy parents and grandparents!
---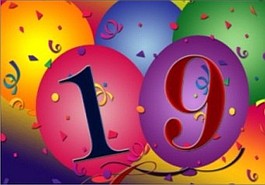 Today is the 19th Birthday of Cody Higgison of Wilmington, N.C.
---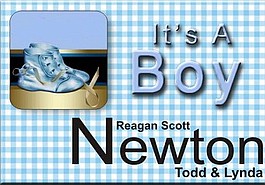 Reagan Scott Newton was born June 30, 2014 at CMC-Lincoln to Todd and Lynda Newton of Crouse, N.C.
---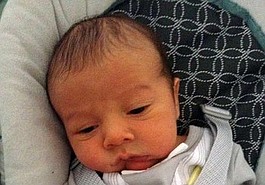 Connie and Andrew Moore are proud to announce the birth of their son William Alexander Moore who was born April 1, 2014 in Tucson, Arizona.
---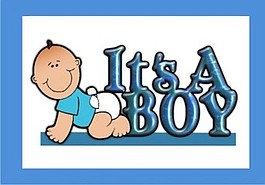 David Isaac Neal was born January 27, 2014 at CMC-Lincoln to Summer Avery and David Nathaniel Neal of Cherryville, N.C.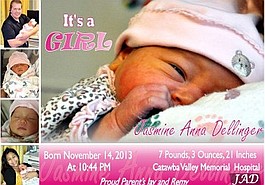 ---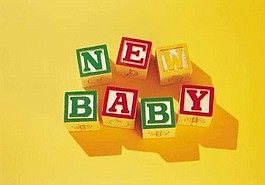 Birth Announcement of Jamari Leriguez Gist
---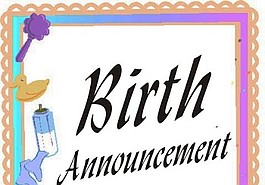 Jackson Cline, son of Joe and Dana Cline was born Wednesday, September 26, 2012.
---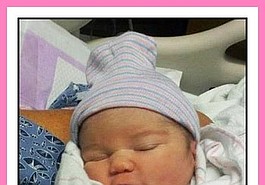 Julie Binder Adams and Matthew Adams of Mebane, N.C. announce the birth of a daughter, Emma Grace Adams.
---