MILITARY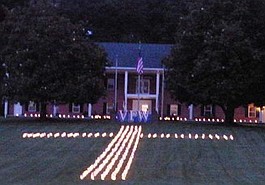 It was a day of remembrance and gratitude as Lincolnton joined the rest of the nation in observing Memorial Day on Monday (May 29th), honoring those who died while serving in our nation's military.
---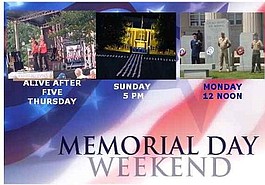 Memorial Day began as a remembrance of soldiers in America's Civil War when graves of those killed in that conflict were decorated. It is now observed on the last Monday of May, honoring the men and women who died while serving in the US military. This year's local observance may be …
---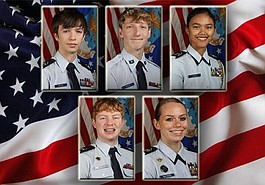 Maiden High School, with the support of administration, held its first-ever Military Service Intent and Signing Ceremony on Thursday, May 10. The event recognized seniors with a current enlistment contract to enter military service or those actively pursuing entry into the armed forces.
---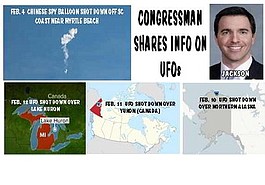 North Carolina 14th District Congressman Jeff Jackson has shared info with his constituents on what everybody has been talking about: the Chinese spy balloon and the as yet unidentified objects shot down since the spy balloon.
---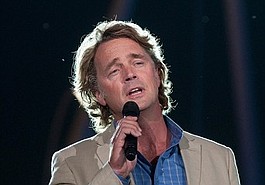 America's veterans and first responders are getting some holiday help from two big stars. Former Arkansas governor Mike Huckabee and "Dukes of Hazzard" star John Schneider recorded "A Guitar for Christmas" about six weeks ago between Nashville and Lincolnton.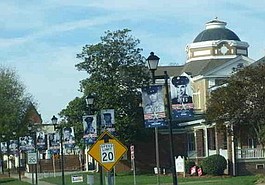 The remnants of Hurricane Nicole may have canceled the Veterans Day Parade on Friday and the ceremony that was to have been held on the Courtsquare had to be moved to the American Legion building, but the weather didn't dampen the enthusiasm for saying 'thank you' to those who had …
---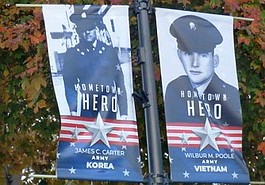 The Hometown Heroes banners that are put up for Veterans Day got a late start this year. You may have noticed that through last week, the only banners that had been hung were from the Police Dept. to Fifth Third Bank and around the Courtsquare. None had been hung in …
---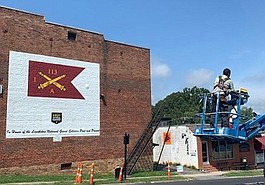 It's all about patriotism and honoring local military personnel, past and present. It's a mural, painted by local artist Richie Rhyne and honoring Lincolnton's chapter of the North Carolina National Guard. It's painted upon the brick façade of an historic building on Aspen Street in downtown Lincolnton.
---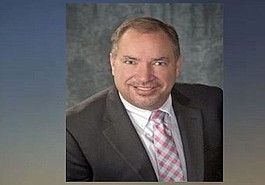 Rev. Dr. Timothy (Tim) Roberts, pastor of First United Methodist Church in Lincolnton, is now a chaplain in the United States Navy.
---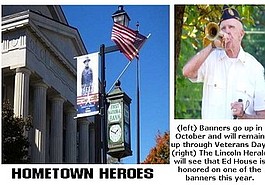 The deadline for including a veteran (living or deceased) or someone now serving in the military on one of the Hometown Heroes banners to be displayed at Veterans Day in downtown Lincolnton is quickly approaching.
Historic Lincolnton celebrates an important historical event this weekend. The Battle of Ramsour's Mill happened on June 20th, 1780. It wasn't considered a major battle in America's war for independence, but it set the stage for the Battle of Kings Mountain later that year.
---
Lincolnton, like many other towns across America, took time Monday to remember and honor those who died while serving in our nation's military. The observance of Memorial Day began Saturday with a program at the VFW and continued with a noon ceremony Monday on the Courtsquare.
---
Lincolnton VFW Post 1706 held its observance of Memorial Day on Saturday this year. Lincolnton Mayor Pro-Tem Dr. Martin Eaddy spoke on the importance of the day; the luminaries in the shape of a cross were placed on the VFW lawn. A short ceremony is also planned for noon Monday …
---
Monday is Memorial Day. Here's information about what's happening.
---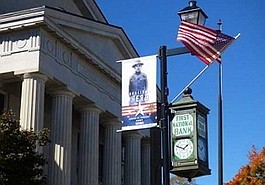 With Memorial Day about to happen, it seems an appropriate time to remind readers about another military-related observance and a project that was begun last year but is to be a continuing salute to those who served by the City of Lincolnton. It's the Hometown Heroes Banners display.