COMMUNITY LIVING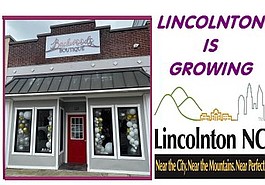 We're growing--and not just eastern Lincoln County. Lincoln is the 5th fastest growing county in the state (2021-2022); industries are expanding; and new businesses are opening.
---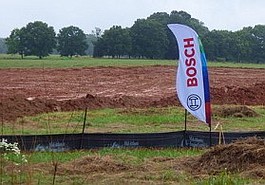 Robert Bosch Tool Corporation held a groundbreaking event Wednesday (June 20th) for the planned expansion of its operation on Indian Creek Road west of Lincolnton. The expansion will cost over $130 million and create over 400 new jobs.
---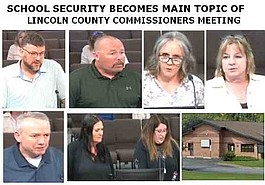 Lincoln County Commissioners made no decision on funding School Resource Officers for elementary schools at their meeting Monday night (June 19th) but Commission Chairman Carrol Mitchem said again that a decision is coming soon.
---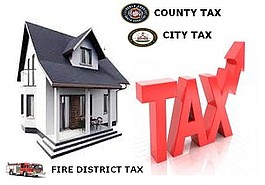 Tax rates for area counties, towns and cities have almost entirely been set and budgets for fiscal 2023-2024 approved. Most people will have a higher tax bill this July than they did last, thanks in most cases to revaluation. In addition to the regular county tax, residents of towns will …
---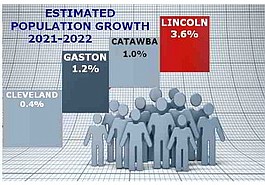 The 2022 Population Estimates from Carolina Demography show that the population of North Carolina grew by 1.3% between July 1st 2021 and July 1st 2022. Six of the state's 100 counties grew at a rate of more than 3%. Lincoln was one of those.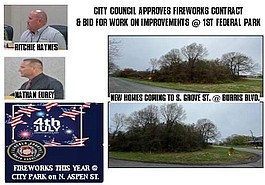 The Lincolnton City Council held its June meeting Thursday (June 1st) and among other business approved the fiscal 2024 budget. Nobody spoke during the public hearing on the budget. The Council also made several other important decisions.
---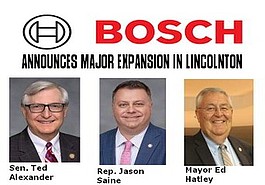 A long-time Lincolnton manufacturer announced plans Thursday (June 1st) to expand its operation in Lincolnton. Bosch will invest $130 million and create 400 new jobs at its Indian Creek Road location.
---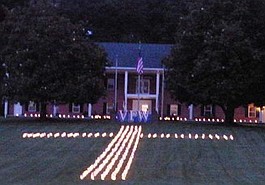 It was a day of remembrance and gratitude as Lincolnton joined the rest of the nation in observing Memorial Day on Monday (May 29th), honoring those who died while serving in our nation's military.
---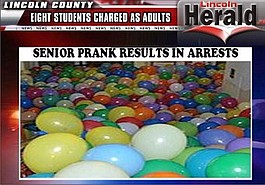 The Lincoln County Sheriff's Office has arrested eight students in connection with an alleged 'senior prank' at North Lincoln High School.
---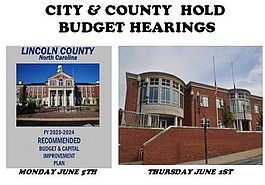 The public hearings on the City of Lincolnton and Lincoln County proposed budgets for fiscal 2023-2024 will be held later this week and early next and the City Council and Commissioners are expected to approve them at their meetings.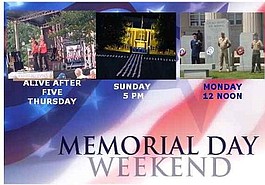 Memorial Day began as a remembrance of soldiers in America's Civil War when graves of those killed in that conflict were decorated. It is now observed on the last Monday of May, honoring the men and women who died while serving in the US military. This year's local observance may be …
---
The Lincoln County Board of Education and Lincoln County Commissioners held a joint meeting Thursday (May 25th) to talk about school violence and plans for handling any incident in local schools. After three hours of discussion, the two boards took no official action.
---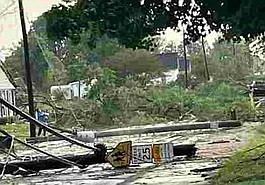 Bad as it was, it could have been worse. The good news is that apparently nobody died in the brutal storm that hit Cherryville Tuesday afternoon (May 16th).
---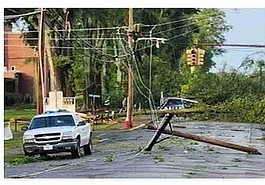 The stormy weather of Tuesday afternoon and evening didn't come as a surprise. Weather forecasts had warned there might be some strong thunderstorms, but the storm that struck Cherryville was well beyond expectations.
---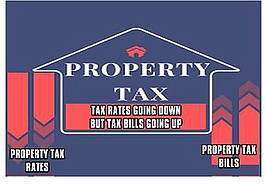 We've previously covered the decisions to cut tax rates by County Commissioners in Lincoln & Gaston counties. Like the others, Catawba County will see a rate cut for fiscal 2024, but taxpayers will stilll get a bigger property tax bill this Summer.