September 15, 2023 at 11:33 a.m.
Mother Tara Is New Associate Priest At St. Peter By-The-Lake
She will serve St. Peter By-The-Lake Episcopal Church through the Pastoral Care Team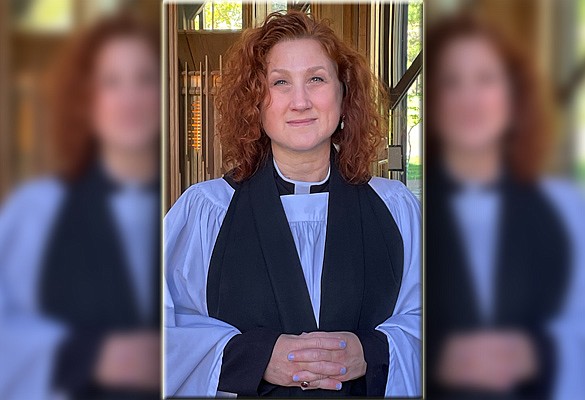 ---
The Episcopal Church of St. Peter By-The-Lake Press Release
| Comments:
0
|
Leave a comment
---
DENVER, N.C. - The Episcopal Church of St. Peter By-The-Lake would like to extend a community welcome to our new Associate Priest, Reverend Tara Bartal.
Originally from Fayetteville, North Carolina, Mother Tara comes to us from the School of Theology at the University of the South in Sewanee, Tennessee where she completed her Masters of Divinity Degree in May of this year. Prior to entering seminary, Mother Tara spent many years as a graphic designer. Her call to ministry has been a process that began almost a decade ago.
Mother Tara believes that her residential seminary experience provided "an opportunity to share knowledge and the elements of religious life within a close-knit community which grounded my discernment towards the priesthood." Time spent doing Clinical Pastoral Education as a Chaplain in a hospital setting as well as spending time working in a parish for Field Education helped develop skills for pastoral care and conducting services in a parish which added to a well-rounded education towards ministry. "My final year in seminary I was able to be a Residential Chaplain for the undergraduate students at the University of the South which was an invaluable experience working with youth and being able to be present for them through their life events and changes."
Mother Tara will serve St. Peter By-The-Lake Episcopal Church through our Pastoral Care Team which ministers to our parishioner and those in the community abroad. She will also lead bible study classes, officiate healing services, preach, and be an active role in the educational and social aspects of the church.
We welcome you to stop by and say hello to our new Associate Priest. St. Peter By-The-Lake offers services of Holy Communion on Sundays at 8:30 a.m. and 10:30 a.m. Mother Tara will be leading a healing prayer service every Thursday evening at 7 p.m. The public is welcome to attend. The church is located at 8433 Fairfield Forest Rd STE 1, Denver, NC 28037.
The Lincoln Herald covers the news of Lincolnton, Denver, Cherryville, Maiden, Alexis, Stanley, High Shoals--all of Lincoln County and neighboring Gaston, Catawba and Cleveland counties. We provide news, sports, obituaries, community events and much, much more! The Lincoln Herald also publishes birthday, anniversary, wedding and engagement announcements and some classified ads for individuals absolutely free...and reading the Herald is also FREE!  E-mail us at [email protected] to submit your Story Ideas, Events or FREE Classifieds! Also contact us about our great advertising packages!
---
---