September 17, 2023 at 1:25 a.m.
---
LINCOLNTON, N.C. - You must currently be registered with NC Works to be referred on any of our jobs. Go to www.ncworks.gov to register or update an existing registration. Job listings for all of North Carolina may also be accessed. Call NC Works Career Center, Lincolnton, 704.735.8035, or come to NC Works Career Center-Lincoln County, 529 N Aspen St., Lincolnton.
JOB FAIRS - Employers are holding job fairs on various dates in the NCWorks Career Center-Lincoln. Please call for dates and times. Multiple manufacturing positions available.
LOCAL CDL A DRIVER    JOB NUMBER    12574884 - Load and secure product from the Medline Facility into a truck. Safely operate a Class A vehicle between the Medline Facility and multiple customer destinations on a delivery route. Abide by Medline's safety regulations, including wearing safety equipment where needed, performing safety checks, etc. Unload and deliver product at our customer facilities, ensuring timely deliveries.
FACILITY OPERATOR   JOB NUMBER    12580364 - Performs scheduled plant inspections and serves as Operator in Responsible Charge of assigned systems. Monitors gauges, meters and control panels; and controls variations and operating conditions of the treatment process; records readings. Maintains all records pertaining to production, maintenance and treatment as required including reading charts, flow meters, and gauges to detect equipment malfunctions.
CLEANER     JOB   NUMBER    12578574 - Cleans and maintains buildings/facilities. Performs heavy cleaning duties, such as cleaning floors, shampooing rugs, washing walls and glass, and removing rubbish. Notifies managers concerning the need for minor or major repairs or additions to building operating systems.  Establishes and maintains effective communication and working relationships with clients, co-workers, shift coordinators, supervisors, managers, etc.
PACKAGING OPERATOR    JOB   NUMBER    12577687 - Verify line clearance, bulk product and literature to prevent product/literature mix-up. Operate and set up filter, cartoner and labeler and accurately perform all quality checks and documentation per company SOP's, SOF's and cGMP's. Release line by following all process instructions, completing documentation, and performing accurate calculations in the packaging records.
PHYSICAL THERAPIST   JOB   NUMBER    12580061 - Evaluate a patient's condition, develop a treatment plan, and help them get better, day by day. You'll also instruct the nursing staff and the patient's families on follow-through programs that build on the progress they've made. Communicate patient progress or problems to supervisor and other team members; assist with patient scheduling and post charges daily to patient records.  Position is part-time.
PEST CONTROL TECHNICIAN    JOB NUMBER     12574279 - Conduct inspections to determine the source of pest activity. Select and build a solution of products and services to remedy pest presence. Perform pest treatments and install products to create a pest-free environment. Operate and maintain service vehicles and equipment. Build customer relationships through friendly, helpful, and courteous behavior during service visits.
TEAM MEMBER    JOB   NUMBER    12577204 - Guides customers onto the conveyor belt and provides them with proper auditory and visual directions on how to place their vehicle into neutral/accessory mode. Communicates with customers and helps to direct them safely to the next step in the wash process. Maintains a safe work environment by executing all safe driving procedure, and proper loading of vehicle on moving conveyor belt.
PROPERTY MAINTENANCE   JOB NUMBER    12573880 - Employee will be doing regular maintenance on mobile homes as well as repairs. Examples include repairing holes in floors and walls. Replacing interior and exterior doors. Repairing and building decks and steps. Carpentry skills are needed. A service truck is provided, employee is asked to furnish their own personal tools.
SCHOOL SYSTEM JOBS - A local school system is filling positions for the upcoming school year. There are many different positions available.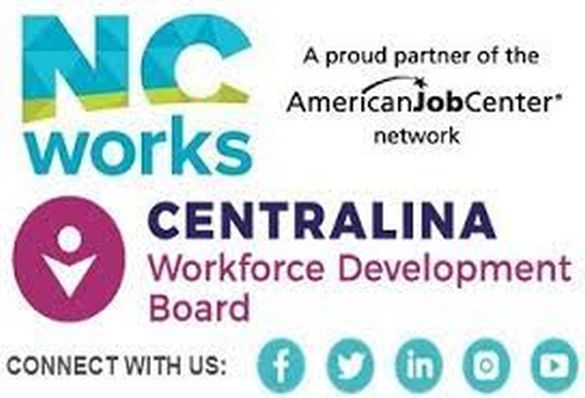 The Lincoln Herald covers the news of Lincolnton, Denver, Cherryville, Maiden, Alexis, Stanley, High Shoals--all of Lincoln County and neighboring Gaston, Catawba and Cleveland counties. We provide news, sports, obituaries, community events and much, much more! The Lincoln Herald also publishes birthday, anniversary, wedding and engagement announcements and some classified ads for individuals absolutely free...and reading the Herald is also FREE!  E-mail us at [email protected] to submit your Story Ideas, Events or FREE Classifieds! Also contact us about our great advertising packages!
---
---