October 3, 2023 at 9:07 a.m.
Guest Columnist
Inflation Rocks Tooth Fairy Business
Yes, the Tooth Fairy has reached an all-time inflationary high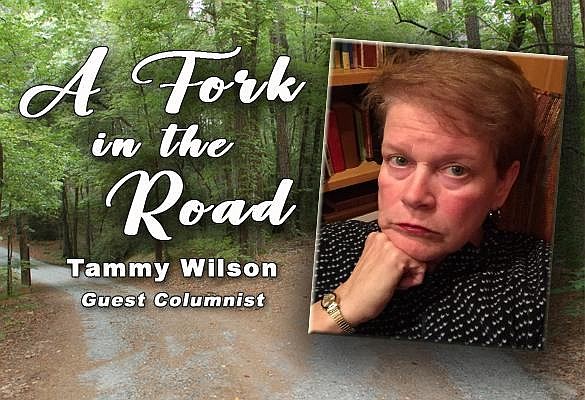 ---
Inflation is the way of the world these days, and the Tooth Fairy is no exception.
The ageless nymph who flits about in the dark, swapping baby teeth left under youngsters' pillows is having the ante up more cash. 
You know the Tooth Fairy drill. About age six, the first incisor comes out, followed by the next one and the next one as a child replaces primary or "baby teeth"' with a set of adult-sized choppers.
I hadn't thought much about all this until my granddaughter lost her first tooth recently. Dutifully, she left her lower incisor in the pocket of her Tooth Fairy pillow.  The next morning, the tooth was replaced by a $5 bill.
Yes, the Tooth Fairy has reached an all-time inflationary high, with the average gift at $6.23 according to Axios. Compare that to a $2 average in 2005, or 25 cents back when I was six. 
When I was growing up, the fairy left me shiny quarters, the 90-percent silver variety, by the way. American quarters weren't the nickel-clad coins in use today.
I suppose a particularly generous fairy could have left me a silver dollar, though I don't remember receiving such a premium coin. The Fairy was nice, but she had limits.
Thankfully, I wasn't born during the Great Depression, when teeth values dropped to as little as a penny. The whole Tooth Fairy gig reportedly started in 17th-century Europe when a mythical creature came in the form of a small mouse that would trade gifts for lost teeth left under the pillows of sleeping children. Sounds familiar, but I'm glad that rodents are no longer involved.
I understand the Fairy has upped her game these days, bringing a physical gift in addition to cash. One tooth might reap $10 or more.  At that rate, a child could net $200 or more, given that each child typically has 20 primary teeth to lose.
I assume this current price point has a lot to do with the relative prosperity of American families who have only one or two children.  When I was growing up, it wasn't that unusual to have a family of four or five kids. The Fairy did well to keep up with the all the teeth, much less, extra gifts.
So, is $5 the new quarter?
What can you buy for $5 today? I checked the internet. Sixty-two years ago, a Lincoln bill might purchase a kid's battery powered toothbrush—a practical gift that could ensure good care of those new permanent teeth.  Such devices were barely available when I was a kid.
On the sugar side of things, the average candy bar was 10 cents when I was a kid. Today, a standard candy bar is at least a dollar plus tax.
All in all, things haven't changed much. In 1961, when I was keeping the Tooth Fairy busy, McDonald's charged 25 cents for a regular burger and fries. A drink was another ten cents. 
So, for 35 cents, you could order the rough equivalent of a Happy Meal without the toy. I know this because we lived in Tampa, and that city had one of the relatively few McDonald's hamburger stands in the nation.  We ate there often. The large golden arch sign out front featured "Speedee," the fanciful burger-head mascot, who wore a chef's hat and carried a sign advertising the price of a burger: 15 cents.  He appeared to march and wink when the neon lights were turned on.
The early '60s was a far simpler time, with reduced menus and picnic tables out front. Things weren't so inflated and commercialized. Tooth Fairy stuck to her main line of work, trading quarters for teeth.  Ronald McDonald, the garish clown mascot, was scarcely a twinkle in Speedee's eye.  
---Tammy Wilson lives near Newton. Contact her at [email protected]
---
---